Bangkok - Other Information
Useful telephone numbers

Emergency call center (Police, Fire, Ambulance):

191

Tourism Police (English, French, and German spoken):

1155

Tourism Authority of Thailand (TAT):

1672

Telephone Directory Assistance:

1133

Suvarnabhumi International Airport:

+662 132 1888

Thai Airways:

1566

Railway Call Center:

1690

Thailand Yellow Pages:

1188

Bangkok Taxi Call Center:

1681

,

1661

,


+662 424 2222

Airport Taxi:

+662 973 3191
Climate and Weather
Bangkok has a hot, tropical climate with day time temperature often reaching 35°C (95°F).
November to February is the driest time of year and the most popular with tourists.
March, April and May are the hottest months, and the rainy season runs from May to October.
During the wet season short showers are likely during the afternoon, though some days it may rain all day.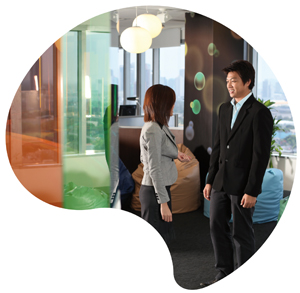 Shopping guide
Shopping malls and department stores
Bangkok is known for its shopping malls and stores.
Mah Boon Krong (MBK), Emporium, Siam Discovery, Siam Paragon, Central Chidlom, Terminal 21 and Central World are some of Bangkok's best shopping malls located in the city center.
All of them can be accessed through the BTS stations.
You will find the finest fashion stores, global brands, book shops, specialty stores and all kinds of luxury designer lifestyle goods.

Local Markets
Markets in Bangkok vary from the hot and sticky maze like Pratunum, Pahurat and Chatuchak.
At the weekend market, you can find clothes, handicrafts, spa products and local art, as well as excellent bargains.
The markets also offer a slight of local life and a great opportunity to sample the kind of food you won't find in most hotels.


Bangkok Attractions
The Grand Palace
Address: Na Phra Lan Road, Ko Rattanakosin District, Bangkok, Tel: +66 2 222 6889.
Originally built by the founder of Bangkok in 1782, The Grand Palace has become Thailand's most famous attraction and an important shrine for Buddhists worldwide.
The royal chapel, the Temple of the Emerald Buddha (Wat Phra Kaeo), is renowned as the most beautiful temple in Thailand. Tourists must be in polite dress, no shorts. Ladies must not wear trousers.

National Museum
Address: Na Phra That Road, Bangkok, Tel: +66 2 224 1404.
This 18th century palace houses the largest collection of Thai art and artifacts in the country, tracing the history of Thailand and revealing the richness of Thai culture.


Jim Thompson House
Address: 6 Soi Kasemsan 2, Rama I Road, Bangkok, Tel: +66 2 216 7368.
Opened to the public after his disappearance in 1967, this is the former residence of Jim Thompson, a luminary in the Thai silk industry.
He amassed a wonderful collection of South-East Asian art, now displayed in his home, which consists of seven ancient Thai houses, transformed into one.

Vimanmek Mansion
Address: 193/2 Rajavithi Road, Dusit, Bangkok, Tel: +66 2 281 8166.
Built in 1901 by King Chulalongkorn the Great (Rama V) as a royal residence and recently renovated by HM Queen Sirikit, this is the biggest golden teak wood building in the world.
It is a museum of the late king, containing memorabilia and photographs from his reign (1868-1910) as well as antique furniture, glassware, porcelain and other historic treasures.


Erawan Shrine
Address: Rajdamri Road, Bangkok, Tel: +66 2 252 8754.
The shrine is dedicated to the Hindu god Shiva who is believed to have the power to grant wishes.
Althoug busy, it is usually busy, it is busiest the night before the national lottery draw.
For those whose wishes are granted, thanksgiving is offered by sponsoring performances of Thai classical dance.
These shows provide an ideal opportunity to see classical dance in an unusual setting.

The National Art Gallery
Address: Chao Fa Road, Bangkok, Tel: +66 2 282 2639.
This gallery exhibits the works of both modern and traditional Thai artists.

Asiatique the Riverfont
Address: 2194 Charoenkrung Road, Wat Prayakrai District, Bangkor Laem, Bangkok 10120, Tel: +66 2 108 4488.
Back in the 1900s, King Chulalongkorn took the initiative to establish relations with European Nation.
East Asiatic pier was constructed and used for international trade.
Today, that same area which the pier occupies is being restored to its original glory under the name "Asiatique the Riverfront".
It will be Bangkok's first large-scale riverside project combining shopping, dining, sightseeing, activities and events under one roof.
Language Tips
Here are a few linguistic treats to help you communicate with non-English speaking in Thailand.
To start, as a pleasantry, men always should add "Krup" to the end of sentences and statements, while women should add "Kha".
| | | | | |
| --- | --- | --- | --- | --- |
| Me | Phom (men) or Dichan (women) | | Hello/Goodbye | Sawatdee krup/kha |
| Good luck | Choke-dee krup/kha | | How are you? | Sabai-dee mai krup/kha? |
| I'm fine | Sabai-dee krup/kha | | Thank you | Khob khun krup/kha |
| What's your name? | Khun cheu arai krup/kha? | | My name is... | Phom/Dichan cheu ...krup/kha |
| Excuse me | Khaw thoht krup/kha | | Yes | Chai krup/kha |
| No | Mai krup/kha | | Want | Ow krup/kha |
| Don't want | Mai ow krup/kha | | How much is this? | Nii tao rai, krup/kha? |
| Who? | Krai krup/kha? | | What? | Arai krup/kha? |
| When? | Meu-rai krup/kha? | | Where? | Tee-nai krup/kha? |
| Why? | Tum mai krup/kha? | | Can you go to ? | Pai... ...dai mai krup/kha? |
| I don't understand. | Mai khao jai krup/kha | | Delicious | Aroy krup/kha |
| Very spicy | Phet mak-mak krup/kha | | What's that? | Nee arai krup/kha |
| On the left | Tang Sai | | On the right | Tang Kwar |